A living oasis to escape from routine, just footsteps from the warm waters of the Caribbean ocean
Apartments from 818 Sq ft starting at US $ 235.327 Luminated internal spaces, filled with gardens and ample spaces to feel immerse in the surrounding nature.
Morros Kai combining the beauty of exceptional design and unrivaled quality, making you feel inspired by your surroundings.

Open area Kioske

Adult and children pool

Event room

Playground

BBQ

Administration's office
This is how Morros Kai will look like
Discover the planning, design and lifestyle details of this exceptional project in the most vibrant zone of Serena del Mar by clicking on these images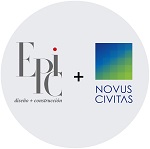 Location in Serena del Mar
Morros Kai se encuentra ubicado en primera línea de la playa Murallas de Serena del Mar. Una playa concesionada para que disfrutes lo mejor del mar Caribe, en una zona caracterizada por el descanso y recreación, combinando viviendas y servicios recreativos y turísticos como el Hotel Grand Decameron Serena del Mar.
If you are interested in Morros Kai and want to know more details and explore your investment options, submit your information and we will get in touch. Or explore other housing projects in Serena del Mar.
Morros Kai construction firm: Epic