Modern apartments with vast views of the natural lakes in Serena del Mar
Apartments from 736 Sq ft to 1,249 Sq ft starting at US $101,795* 
*The rates are in US Dollars. Approximate value using an exchange rate of COP$4,300. Prices may vary Zinnia, a new development by Mejia y Villegas and Novus Civitas.
Composed of fourteen towers with an extraordinary residential club filled with amenities and recreation spaces. 336 Apartments that overlook green spaces and the natural lakes within Serena del Mar. With areas starting at 903 Sq ft, Zinnia will have 1, 2 and 3-bedroom apartments.
Zinnia mixes nature and modern architecture creating a serene yet sophisticated environment. Zinnia Club House offers residents and visitors well-deserved spaces for enjoyment, including a social area, green spaces, a childrens playground, 39.3 meters of internal running trails, a gym and 2 pools.
Zinnia was designed and developed by Mejia y Villegas -a firm with over 30 years of experience in the local market-, together with Novus Civitas, developer of Serena del Mar. Its first phase has already been delivered and has select available units, and its second phase is estimated to be delivered by 2022.

Pool with a panoramic view

Childrens playground

Running Trails

View of the lakes

Award winning club house

Gym
Apartment Details
Open plan kitchen and living room
Studio (optional)
Laundry room
1 parking spot per unit + 1 for visitors
Balcony
This is what Zinnia will look like
Discover details of Zinnia by clicking on these images.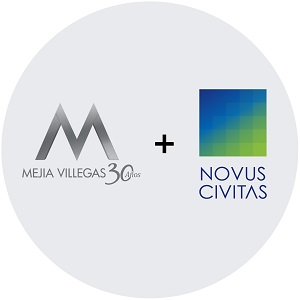 If you are interested in Zinnia and want to learn more and explore your investment options, submit your information and we contact you. Explore other housing projects in Serena del Mar.