Apartments located on the beautiful beaches of Serena del Mar.
Units from 904 Sq ft to 2,013 Sq ft starting at US$ 195,991*
*The rates are in US Dollars. Approximate value using an exchange rate of COP$4,300. Prices may vary. Morros Zoe, a new development by Epic and Novus Civitas.
Spacious, well-designed apartments featuring terraces and large windows overlooking the Caribbean Sea. The pool area is a tropical oasis filled with sun, palm trees, and the ocean breeze. Morros Zoe offers a place to enjoy yourself and relax in front of the beach. Morros Zoe offers ocean front living with one beach front tower with 174 units. Amenity spaces include 2 pools with a swimming lane, 1 kids pool, 2 jacuzzies, water features, a playground, a social events room, a gym, a sauna, green areas and utility plan with full coverage.
Morros Zoe has apartments from 560 Sq ft with an open-plan kitchen and living room, a laundry room, a parking spot, a walk-in closet, and a patio or balcony.

Swimming pools

2 Jacuzzis

Electric plant with total energy coverage

Event Room

Playground

Fitness Center
Open-plan kitchen and living room
Laundry rom
Walk-in closet
Storage
Balcony or patio
Jacuzzi (optional)
This is what Morros Zoe will look like
Explore each image to discover the lifestyle of this exceptional project in Serena del Mar.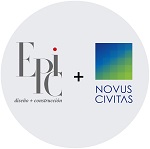 If you are interested in Morros Zoe and want to learn more about the project and availability, please submit your information and we will be in touch.
Explore other residential projects in Serena del Mar.