Where the park meets the sea
Areas from 834 Sq ft to 1,733 Sq ft starting at US$166,323 Imagine yourself in a place of simple pleasures and timeless beauty. A place where the memories you create last a lifetime.
A project designed with sensitivity towards man and nature, harmonizing with the environment of each context, with a beautiful and functional architecture.
Designed to improve the quality of life and establish the perfect balance between nature and the sea.

Pool
This is how Morros Park will look like
Discover the planning, design and lifestyle details of this exceptional project in the most vibrant zone of Serena del Mar by clicking on these images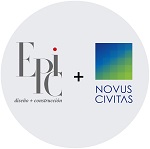 If you are interested in Morros Park and want to know more details and explore your investment options, submit your information and we will get in touch. Or explore other residential projects in Serena del Mar.
Morros Park construction firm: Epic + Novus Civitas